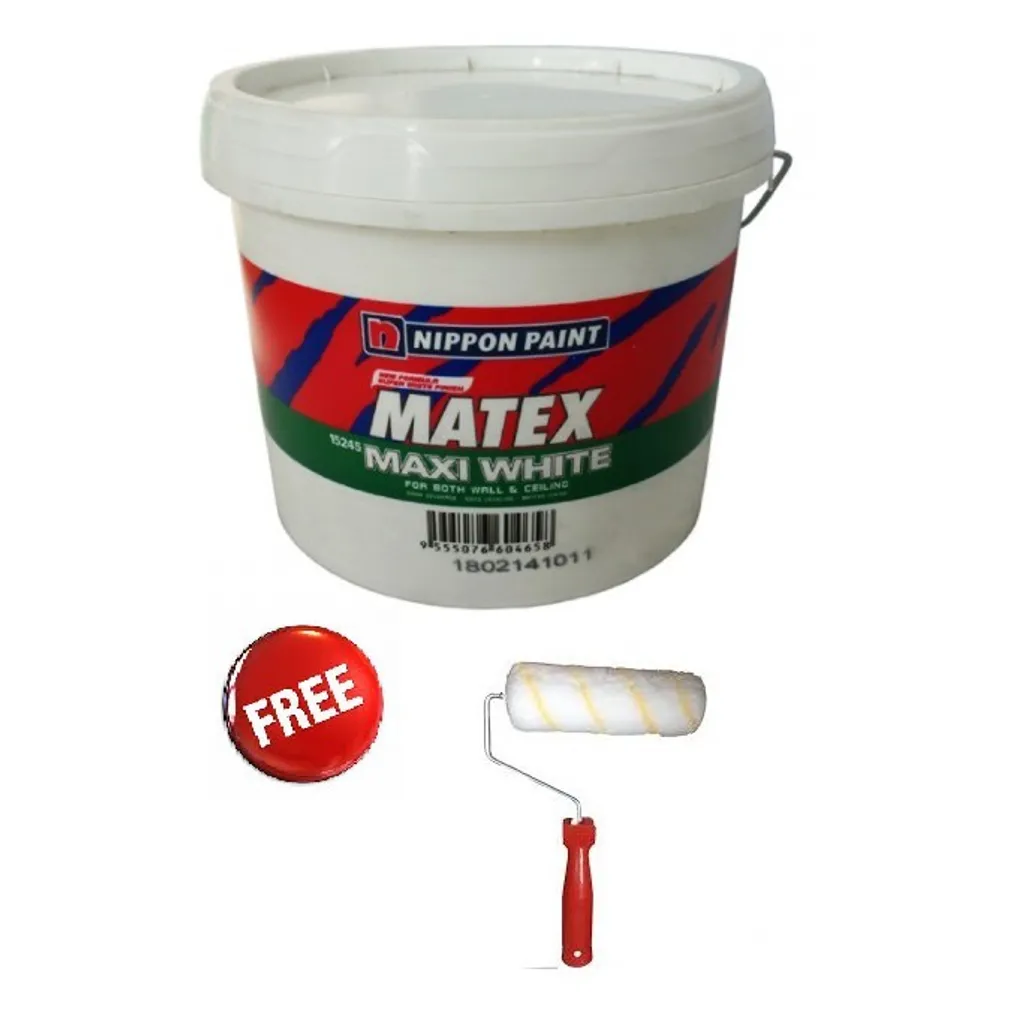 Nippon Paint LHPA0152W 18 Litres Super Matex Maxi 15245 with Free 7" Roller Set - White
Nippon Paint LHPA0152W 18 Litres Super Matex Maxi 15245 with Free 7" Roller Set
Nippon Super Matex Maxi White 15245 is a specially formulated emulsion paint for interior walls and ceiling. It provides a durable and attractive smooth finish on walls, asbestos, hard and soft boards. Super Matex Maxi White 15245 is easy to apply, washable, and fungus resistant.

Remove all loose, defective paint or powdery residue: repair cracks, uneven surfaces with suitable fillers. Smoothen the putty/filler areas with sandpaper. Surfaces to be painted must be cleaned thoroughly and dry. It must be free from dirt, grease, and other foreign matter. Allow all surfaces to dry thoroughly before painting. Avoid painting when the moisture content and alkalinity of the walls are still high.

Remove all unstable paint films, loose chalk, dust, and foreign matter. Make good any surface defects, clean off and dry. Recommended to prime with Nippon Vinilex 5400 Wall Sealer. For plaster ceiling and skim-coat surface, please use Nippon Hi-Bond Wall Sealer.

The product has been tested for safety, and it is suitable for home, office, and hotel.
Product Specification
Product feature: Super Matex Maxi 15245 with free 7" roller set
Touch dry / hard dry: 15 minutes (Dependent on temperature and humidity)
Recoating interval: 1-2 hours
No. of coat(s): Minimum 2-3 coats
Theoretical coverage: 10-13m² per litre per coat (Dependent on substrate condition)
Product volume: 18 litres
Product colour: White
Origin brand: Nippon Paint

---