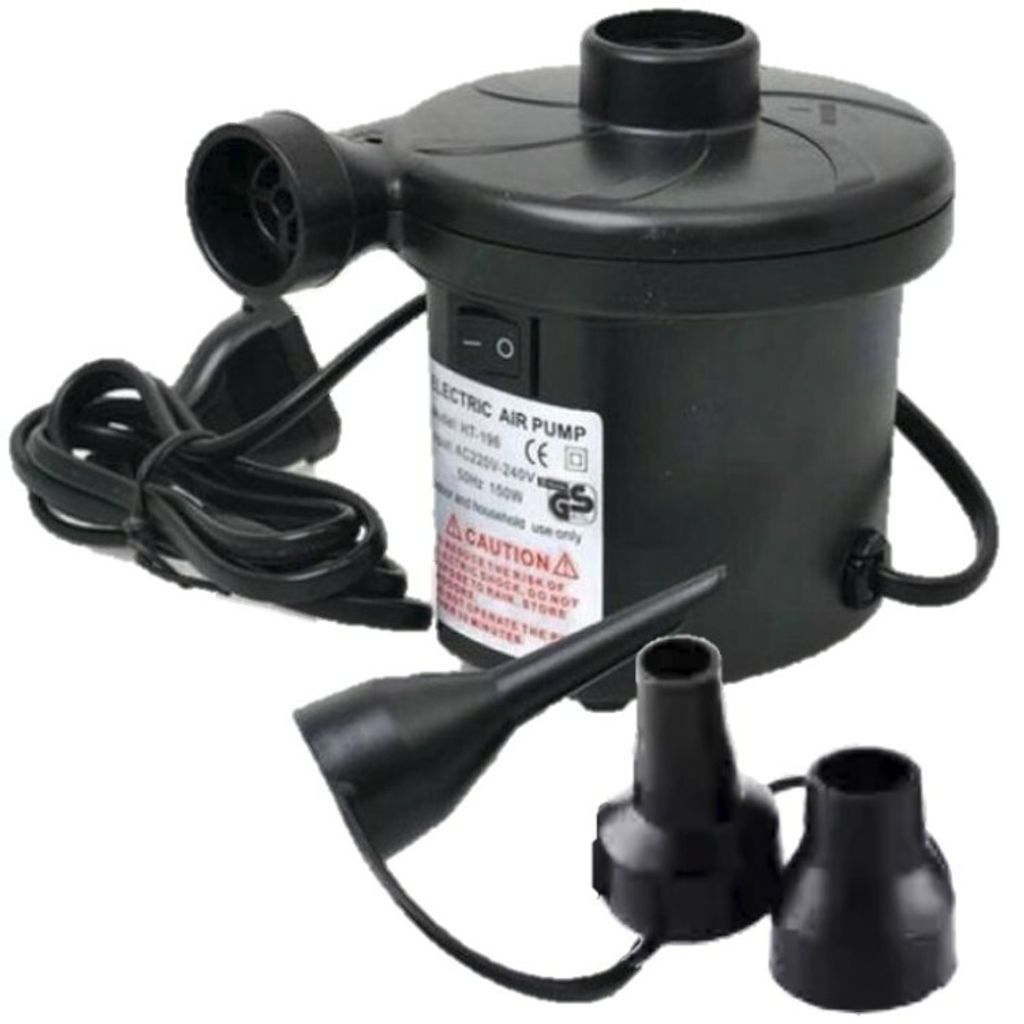 BoonHardware CAHI0027BL AC Quick-fill Electric Inflatable Deflatable Air Pump - Black
RM 19.20
RM 32.00
RM 6.40
with 3 installments via
BoonHardware CAHI0027BL AC Quick-fill Electric Inflatable Deflatable Air Pump
This is the dual-purpose quick fill AC electric air pump with nozzles by Boonhardware. Use dual-action turbo power pump to inflate and deflate sofa bed. To use, simply insert the inflate or deflate port of the pump into the 2-way air valve of the sofa bed.
To inflate, open the cap of the valve and insert the inflate port and turn on the pump. Inflate the sofa bed to your desired firmness. To deflate, simply connect the large nozzle into the deflate port of the pump. Open the cap of the valve and insert the nozzle into the 2-way air valve. Turn on the pump and fully deflate the sofa bed. Alternatively, you can just push in the 1-way valve to allow the air to free flow from the sofa bed.
The air nozzles can be used for other types of inflatables such as air mattresses, boats, water beds, beach balls, sofas, bathtubs, swim rings, pool floats and many more. It includes nozzles for three common sizes providing maximum function. Three interconnecting nozzles to fit small, medium and large air valves. It plugs into standard household electrical outlets, so it's very convenient to use. One-button switch, with scientific cooling window to speed up heat dissipation.
It takes 3 minutes to inflate a queen bed firmly. Advanced wire storage, when not use, you can store the wire to avoid being damaged. Automatic protection device, when the pump is unattended for too long time, the pump will automatically disconnect the power supply.
The product has been tested for safety and it is suitable for home, office and hotel.
Product Specification
Product feature: AC quick-fill electric inflatable deflatable air pump
Product material: ABS
Product dimension: 132mm x 120mm x 98mm
Rated pressure: 5000pa - 10000pa
Product colour: Black

---